WELCOME to Green School's Educating for Sustainability Online Course.
This course was created in 2017-18 by Green School for Educators, a department of the Green School Foundation. Our mission is "A community of learners, making our world sustainable".
At Green School, we educate for sustainability through community-integrated, entrepreneurial learning in a wall-less, natural environment. Our holistic, student-guided approach inspires and empowers us to be green leaders. This is the Green School Way.
We have created this course to support new teachers (and reinvigorate experienced Green School teachers and faculty) to put sustainability at the center of teaching and learning by unpacking the pedagogy and fundamental design principles of our Green School curriculum. As you might have noticed from the intro video, we also deliver a version of this course to people around the world who want to learn about the Green School Way.
Work at your own pace to complete this very important course before your experiential onboarding begins at Green School on July 26th. Some of the features you have to look forward to include:

Mentors: You will be given feedback from the head of your learning neighborhood and engage with us through the discussion boards. We look forward to getting to know you through this very important on-boarding process which will pave the way for our partnership next school year.
A Community: Meet your new community of learners! You will be taking the course with the other new hires as well as some current Green School faculty. Work through and exchange ideas, share resources, and build relationships...make each other stronger
Discussion Board: A platform that invites and requires a robust exchange of ideas and perspectives with your cohort.
Video Chat: Bring learning to life by interacting with each other through a fun, video-chat platform. Flipgrid allows us to post videos and respond to each other at our convenience.
Reflective Practice: Participate in three reflection and feedback exercises with your mentors. These are invaluable opportunities to get personal feedback, set goals, and track your growth and understanding. You will be assessing your students in a similar manner, so consider this a "walking the talk" opportunity.
Annotated Resources: Dig deeper into this content with our annotated resource guides including a curation of great resources from past discussion boards.
Certification: Completion of this course and all of the participation that we ask of you will lead to a certification in EDUCATING FOR SUSTAINABILITY from Green School for Educators.
Meet your Green School for Educators Mentors: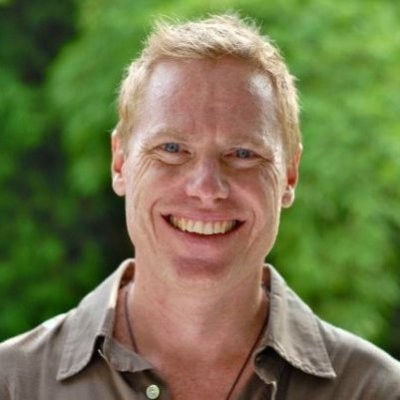 Glenn Chickering is a founding faculty member of Green School, Bali. He currently serves as Head of Upper School Glenn is a native of Michigan, USA, whose heart still resides partially on the ski slopes of Colorado. Glenn loves making the most of Green School's opportunities to expand his own intellectual and professional horizons. Glenn has a Master's Degree in Education with a concentration in Education for Sustainability through Antioch University based in Keene, New Hampshire, USA. "Nowhere else on Earth would we get the chance to try so many innovative ideas in educating our children for a more sustainable future," says Glenn. A devoted husband and father, Glenn likes to practice photography, yoga and travel in his free time.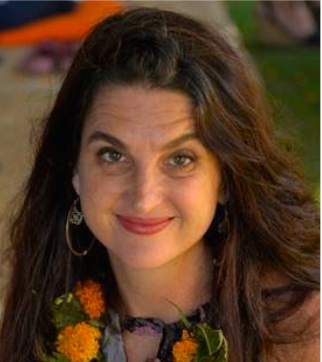 Sarita Pockell is the Program Lead for Green School for Educators and will be supporting you and your learning neighborhood heads on this on-boarding journey. She taught Performing Arts and Journalism at Green School for five years and was the Specialist Integration Manager, overseeing the integration of the arts, physical education and green studies into classroom thematics. She helped to design the Green Educator Courses offered onsite in Bali and went on to co-create and lead the Earthbound Traveling Semester Program during which she and her colleagues led a 4-month learning adventure around the world with 16 Green School students. Sarita composes, writes, and directs "solutionary" musical theater pieces which have been performed by students around the world. The Noble Material Roadshow, an emotional musical that follows single-use plastic from its invention to its ocean fate, was performed for broad audiences at the COP21 in Paris and TEDXubud. Sarita currently lives in the San Francisco Bay Area. Besides her work with Green School for Educators, she volunteers in Richmond schools as a garden educator. She is also an anti-bias and identity facilitator for the Anti Defamation League and delivers professional development to educators and workshops for students in school districts dealing with acts of bias, discrimination and hate-crimes. She has two amazing daughters and her husband, Johnny, used to teach Music and Humanities at Green School and created all of the video content in this course. Sarita is currently working towards her Masters in Education for Sustainability at Antioch University.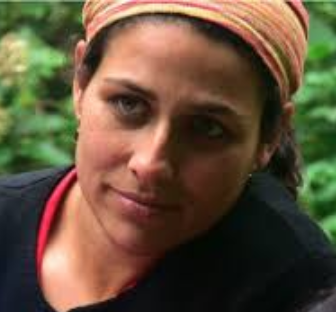 Jackie Pye is the Education Lead, for Green School for Educators: Green School Foundation whose mission is to build a community of learners to make our world sustainable. She loves learning, and as a result has Bachelor degrees in Biology, and Physical and Health Education, a graduate degree in Education, and a Masters of Environmental Studies. Jackie's experience includes being an educator and guidance counsellor in conventional and alternative programs for public, private and international schools. While working at a unique wilderness therapeutic school for teens with addictive behaviours, Jackie developed integrated credit programming, and worked with a clinical team to support students throughout their treatment. She then became a part of Green School as the School Counsellor, Environmental Science teacher, and aboard the Earthbound program. Jackie has spent countless moments in a canoe in Northern Ontario. This led her to become the Camp Director of a traditional canoe tripping camp, Wapomeo. Right now she lives in Creemore, Ontario with her two daughters and her partner, Steve. She is thrilled to be a facilitator for the Foundations of Education for Sustainability course.
---
Course Design
Assumptions and Requirements
Basic English reading and writing comprehension is required, and participants will need a computer and solid internet connection to engage with the content and exchange with their mentors and community of learners. In order to successfully receive a certification of completion for either course option, the following criteria must be met:
● Completion of personal journal entries
● Discussion board assignments and responses complete
● Reflective practice assignments completed
Commitment and Engagement
We ask that you commit to completing this course before arriving to orientation on campus. This means that you engage in all discussions, activities, and reflective practices before you arrive to school. Though it varies for each learner, participation averages around 3-5 hours per week for 8 weeks. In order to better integrate the learning, we suggest starting early and finding some consistency over the entire summer rather than attempting to cram all of the content at once.
There are:
● No requirements to login at certain times of the day.
● No group calls or live webinars.
● We have recorded audio versions of some of the longer text excerpts. We hope this allows you to go on more walks and experience the content in a way that works for you.
---
The following is the pace that we suggest that you follow in order to keep up with the discussion boards and reflective practice activities. It is stressful to cram before a big move to Bali! Please try to set yourself completion and engagement goals. This course is most impactful when the cohort is moving along and engaging in the discussions at the same time. By sticking to this basic pace, you will get to know your community and learn a lot from each other.
Week 1 and 2
Module 1.0: Call to Action: Developing a Sustainability Mindset
The world our children will inherit is changing fast. For our children to prosper and humankind to flourish, we need a new kind of education that enables us to live in harmony with the Earth and each other. The aim of this module is to introduce the fundamental pedagogy of Education for Sustainability.
Module 2.0: Transformational Teaching and Learning: Emergent, Responsive, and Real

With a balance of structure and critical chaos, meaningful experiences can emerge from our own questions and observations.The aim of this module is to convey the characteristics of a transformative teaching practice and how the development of certain skills, behaviours and mindset are needed to educate for sustainability.
---
Week 3 and 4:

Module 3.0: Building a Framework: Fundamental Elements of Education for Sustainability

Engage with a toolkit of ideas and resources that inform a global movement of Education for Sustainability. The aim of this module to share and explore pedagogical design strategies to create effective Education for Sustainability programs.
---
Week 5 and 6

Module 4.0: Changing the Paradigm: Characteristics of Wall-lessness

What does Education for Sustainability look and feel like? What are the paradigms we need to shift in order to bring wall-lessness to life? The aim of this module is to understand the rationale and first steps in implementing a wall-less teaching practice.
---
Week 7:
Module 5.0: Green School Programs
Learn about some of the incredible programming that past educators have created at Green School and get inspired to create your own.
Week 8:
Closure: Email correspondence, course survey (help us improve!) content review, and last feedbacks sent out
---
Media
Content is delivered as text and videos. We have recorded audio versions of some of the longer text excerpts. We hope this allows you to go on more walks and experience the content in a way that works for you.
Assessment

Assessment is the process of gathering information, sharing what we know, what we can do, and how we think and process. In this course, assessment will be ongoing through your responses to the prompts in the modules and feedback from your mentor. Self reflection and engagement with your peers are fundamental assessments that will support your success.
Journal
We ask that you keep a journal during this course. This will not be turned in, but you are often ask to share an excerpt from your journal reflection in the discussion board. Some people choose to use an actual book to write in and some keep an electric document log of their personal work. Either way, this journal will be valuable as you progress in your first year of teaching at Green School and can be used for ongoing reflection throughout the year.
Discussion Board

The more we engage with each other, the more we will get out of the course. Your peers in the course are also your mentors. These are your new colleagues and friends! Discussions are meant to be limited to one or two paragraphs in length, in order to keep dialogue flowing with our thoughtful responses.
Flipgrid

For video discussions, we use an app called Flipgrid. The first time that you leave a video response, it will ask for your email address. After that, you will only need to put your name or initials with each reply. Flipgrid video discussions will send you to an external webpage, but you will easily make your way back to teachable with one click.
Reflective Practice
Three of the modules include a reflective practice exercise which is available as a download, and is completed in a google form. It will be read by your facilitator who will give you feedback via email and/or in person at orientation. Please take the time to reflect deeply on what you are learning and experiencing. It is important that you engage in this process for your own personal growth.
Photo
When you enroll in the course, please take the time to add a photo of yourself in the Teachable platform. Our discussion board is a lot mvore fun when we can see an image of each other for each comment.

---
Green School Foundations in Education for Sustainability features the incredible teachers and administrators of Green School, Bali. Content was curated, written, and created by:
Sarita Pockell Green School for Educators Program Lead
Jackie Pye Green School for Educators Education Lead
John Schroeder Green School for Educators Digital Storyteller/Content Designer